Showing all posts matching

ANTHONY FREDA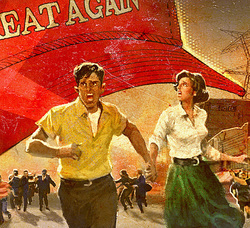 March 27, 2017
Anthony Freda's vintage-inspired disaster banner illustration for The New York Times Style section accompanied an article on America's powerful attraction to calamity. (more)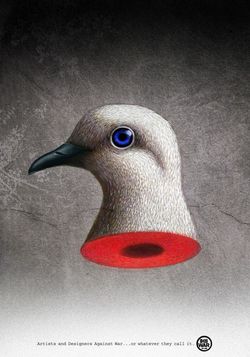 April 13, 2016
IH8War Artists and Designers Against War… or whatever they call it is a visual movement curated by publisher and designer Charles Hively. IH8War is the subject of an exhibition in Italy this month, highlighting 25 graphic statements against violence, including these contributions from members of Theispot.
Anthony Freda: Peace Prize (more)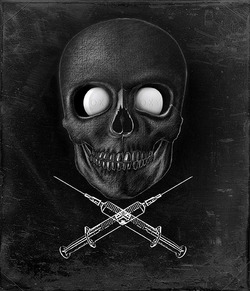 April 8, 2016
Anthony Freda's illustration for Connecticut Magazine accompanied a story about the dark history of OxyContin. (more)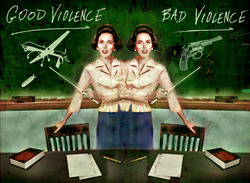 November 23, 2015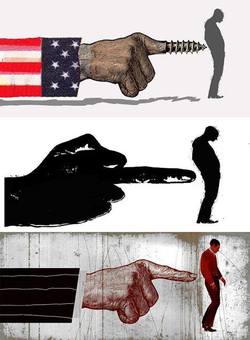 November 3, 2015
Anthony Freda's illustration for the Sunday New York Times accompanied a story about "Nudging," the age-old practice whereby corporations or governments gently scare, coerce or mislead people into a certain action that benefits the nudger. (more)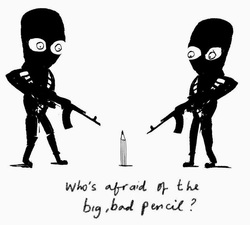 January 8, 2015
Several artists from Gerald & Cullen Rapp have responded to yesterday's horrific murders in Paris, which targeted cartoonists exercising their right to free speech. (more)
October 15, 2014
Anthony Freda's collage illustration has been acquired by the National September 11 Memorial & Museum as part of the museum's permanent collection. The piece was originally commissioned by The Village Voice in August, 2006 to accompany the article "Fakes on a Plane."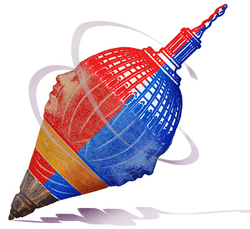 October 14, 2014
Anthony Freda's illustration for the New York Times Sunday Business section accompanies an article about the economic impact of a Republican or Democrat controlled Senate. (more)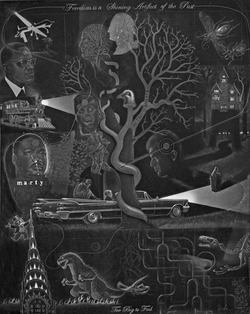 April 2, 2014
Anthony Freda's latest exhibition, Blackboard Jungle, opens April 3rd at the Trifecta Gallery in Las Vegas. All artwork is acrylic and colored pencil on vintage school blackboard, and is certified catnip for the NSA. (more)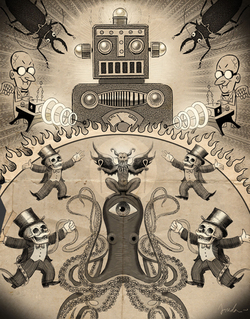 September 13, 2013
Anthony Freda comments on the financial state of the union with this illustration for World War 3 Magazine. (more)