Showing all posts matching

KATHRYN RATHKE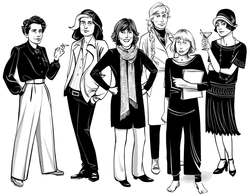 April 16, 2018
Kathryn Rathke was commissioned by Grove Publishing to choose from a list of ground-breaking women writers to illustrate the cover for "SHARP," a new book by Michelle Dean. (more)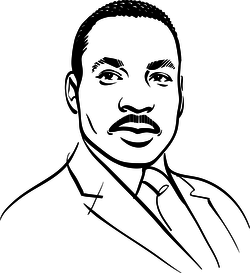 January 12, 2018
Kathryn Rathke was commissioned to draw Dr. Martin Luther King Jr. for a Tavis Smiley event that was to be held Monday in Dr. King's honor. But then, whoops! Mr. Smiley has fallen out of favor, engagements cancelled… and so was this portrait, about which Mr. Smiley was very particular. (more)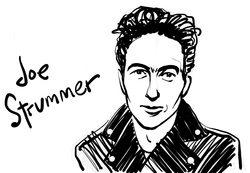 February 7, 2017
Kathryn Rathke created an addictive "action drawing" of Joe Strummer, friend to humankind, in celebration of International Clash Day in Seattle. (more)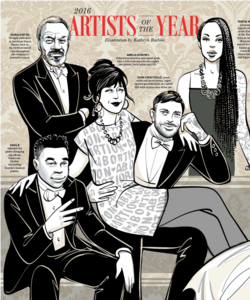 November 30, 2016
Kathryn Rathke is commissioned each year by City Arts Magazine to illustrate portraits honoring Seattle's top artists in the fields of Dance, Music, Film, Visual Arts, Activist Posters and Activist Culture. (more)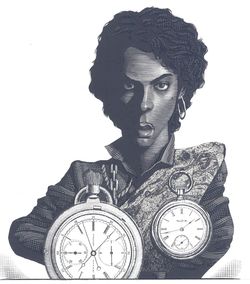 April 22, 2016
The music industry has prematurely lost yet another giant this week, Prince, at the age of 57. Ispotters remember "The Artist Known As" with portraits both past and recent.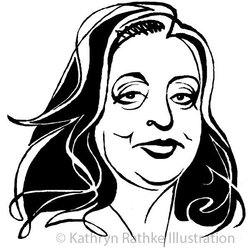 March 31, 2016
Kathryn Rathke's deftly penned illustration of the brilliant Zaha Hadid was originally done for The Economist's Intelligent Life magazine. It resonates here once again on the tragic day of the architect's death at the age of 65. (more)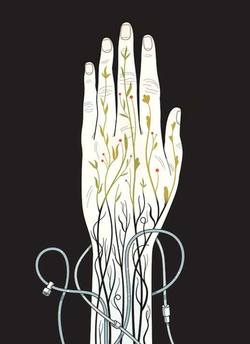 January 5, 2016
You'd be hard pressed to find a better selection of editorial talent. Theispot artists have worked for virtually every magazine and newspaper. We've chosen just a few 'best of the best' to represent this section. Explore each of these featured Editorial illustrations in depth by clicking on the images below.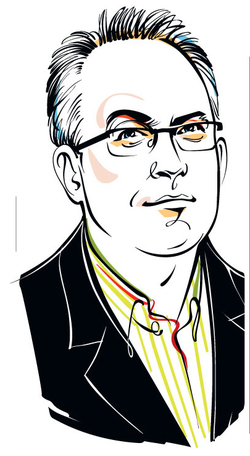 October 2, 2015
Kathryn Rathke recently started a wonderful new gig: bi-monthly illustrated portraits of noteworthy people for Dutch magazine Elsevier Juist. (more)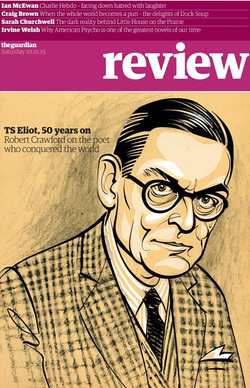 January 12, 2015
Kathyrn Rathke illustrated a portrait of TS Eliot for the cover of The Guardian Review, celebrating the centenary of "The Lovesong of J. Alfred Prufrock." Kathryn wisely chose restraint: just a bit of hi-lite on an aged paper background, lending a sense of age that really lets the lines sing. (more)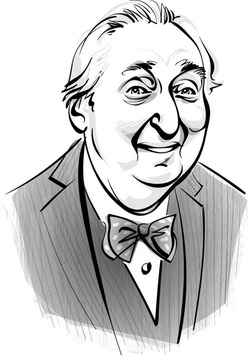 October 7, 2014
Kathryn Rathke was commissioned by the Yiddish Book Center to illustrate portraits of two great comedians, Fyvush Finkel and Shane Baker. "I watched videos of both men to familiarize myself, which was of course great fun," says Kathryn. (more)