Showing all posts matching

KIRSTEN ULVE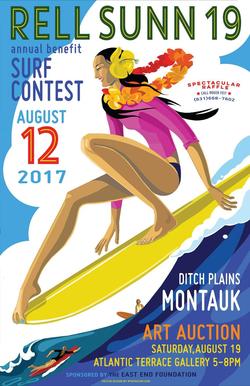 January 9, 2018
Not all fantastic illustration assignments fit neatly into the major categories, so we've grouped a selection of standouts under "design". (more)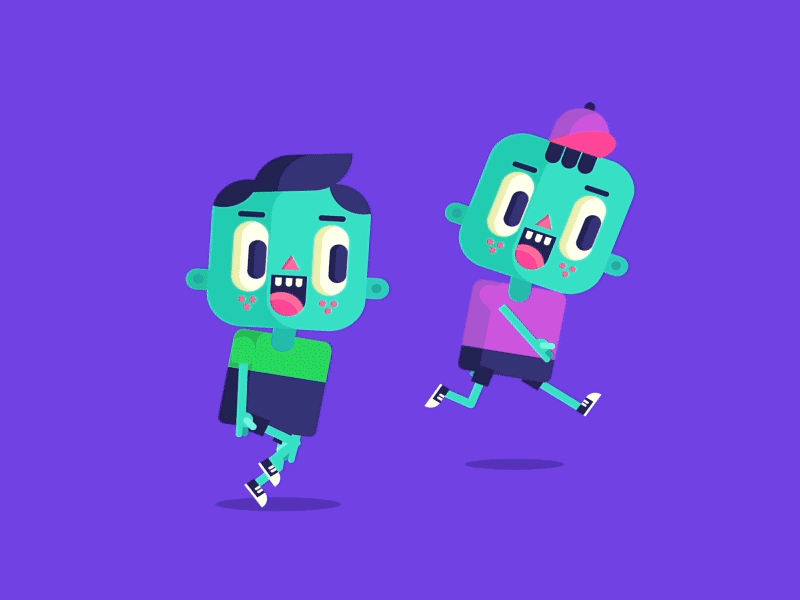 December 7, 2017
In 1987, CompuServ hosted the first Graphics Interchange Format image, which went on to become an integral part of day-to-day digital communication. (more)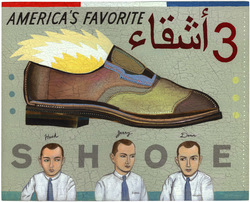 October 17, 2017
Recently, we asked illustrators on Theispot about the dream projects they create for themselves: the alternate or self-generated artwork that goes above and beyond their usual commissions. (more)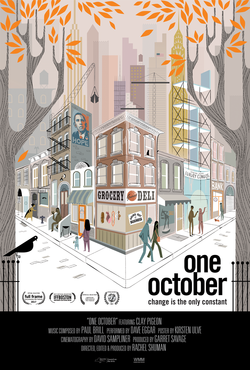 October 4, 2017
Kirsten Ulve illustrated the poster for the independent movie One October, showing at the Rubin Museum in New York this month. (more)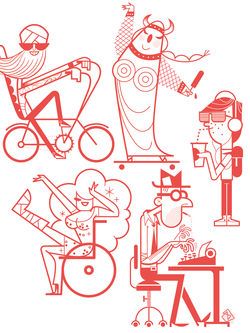 June 22, 2017
Kirsten Ulve spent three months illustrating dozens of fun, whimsical and slightly-off center characters for a wrap display on the side of a customized coffee truck, commissioned by Tapad Inc/Telenor Group, the global marketing technology company.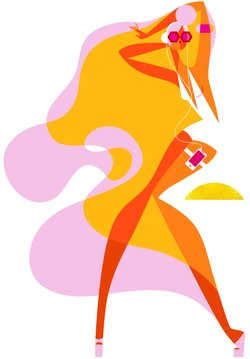 June 7, 2017
Kirsten Ulve rocks out the sunshine in this illustration for the July issue of Vogue Japan. (more)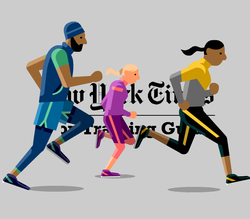 January 4, 2017
As the online presence of magazines and newspapers grow in importance, Editorial illustrators are using new tools to build digital capability into their images. One of the most prevalent, and delightful, results is short, simple animation that enhances the visual message well beyond the static page. Here are some excellent example by members of Theispot; click on the links below to enjoy each one in action. (more)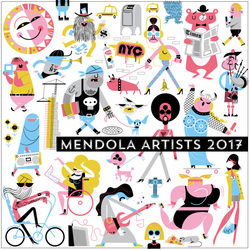 December 6, 2016
Mendola Artists gives us a sneak peek at their 2017 Calendar, filled with gorgeous illustrations. Here are a few of the months we are most looking forward to, starting with Kirsten Ulve's ruckus Manhattan cover art: (more)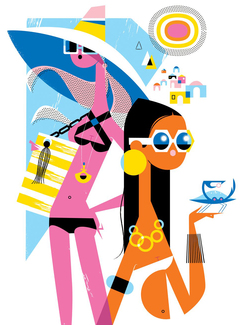 June 9, 2016
Kirsten Ulve's super-fashionable illustration for the July issue of Vogue Japan also manages to sneak in a sly zodiac reference with a little Cancer-the-Crab action. (more)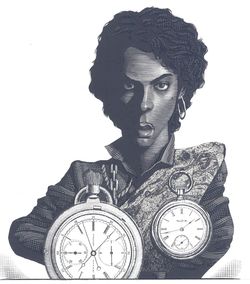 April 22, 2016
The music industry has prematurely lost yet another giant this week, Prince, at the age of 57. Ispotters remember "The Artist Known As" with portraits both past and recent.